Newly released! 600W wireless charging system/ Reliable, automated AGV chraging solution.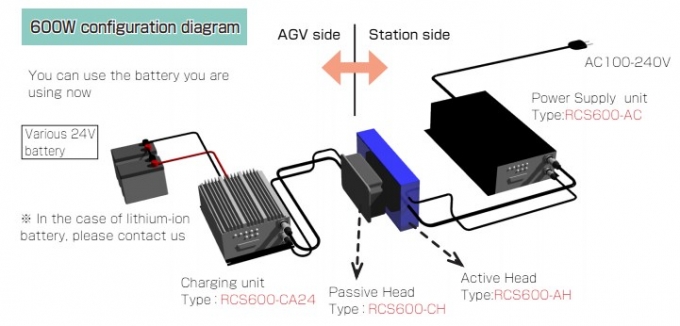 New 600W chraging system is newly added to our lineups of wireless chrging system.
It can easily installed to existing AGV.
As the unit is compact, it is also suitable for compact or low profile AGV.
AGV battery charging solution


Charging starts automatically when the charging heads face each other, within the time for loading / unloading of luggage during line operation, or rest time. As battery-friendly CCCV charging method is adopted, battery life is extended. It can be easily attached to the AGV in use. Because it is wireless, it has no risk of an electric shock.
Various lineup
We have a various line- up for wireless charging system, so you can choose the products that suits the capacity for your AGV operation.
Why don't you simulate the battery charging? It's free.
Please feel free to contact us.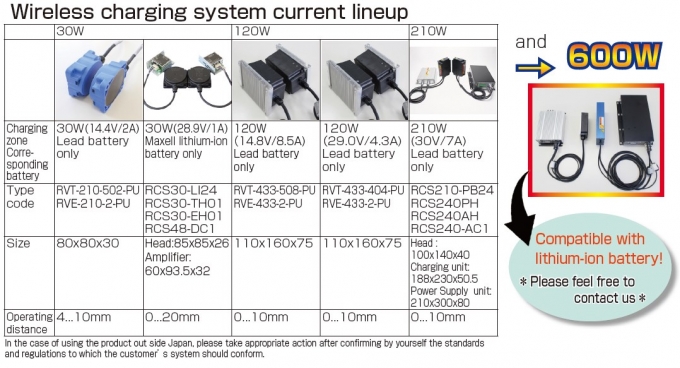 Further more detailed specification can be seen from here.
Complete a brief form and we will get right back to you.→ inquiries
The installation demonstration video will be coming soon!
If you look at the video, you can see that it is an easy-to-setup unit.
Stay tuned!