Compact size IO-Link inductive coupler will be newly released!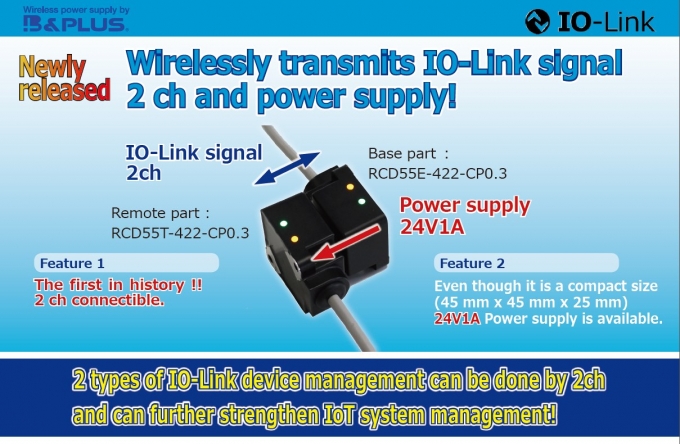 New products will be added to lineups of B&Plus non-contact connectors that wirelessly supplies 24V1A to IO-Link devices and enable wireless IO-Link communication.
Since the device can be wirelessized, it realizes automation of equipment with maximum flexibility. It is an innovative product that can connect 2 channels and manage 2 IDs.
The benefits
■2ch are connectable.
■24V1A can be supplied to the connecting IO-Link devices.
■Commnunication speed 38.4Kbps!
■Protection class IP67!Can be used in harsh environment, in humidity, dust or oil.
■It fits in a narrow installation space. (small size 45x45x25mm)
New product information
Some more new products will be added to the compact size high power remote system in this winter.
Stay tuned for new products!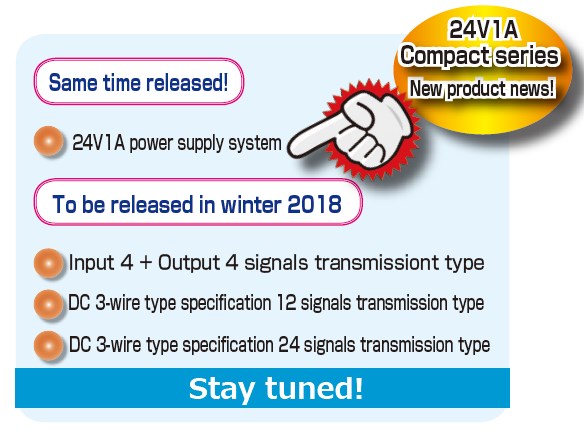 Further more detailed specification can be seen from here.
For the further inquiries, please feel free to contact us. →inquiries