Compact and easy-to-install RFID system! Advantages on cost performance!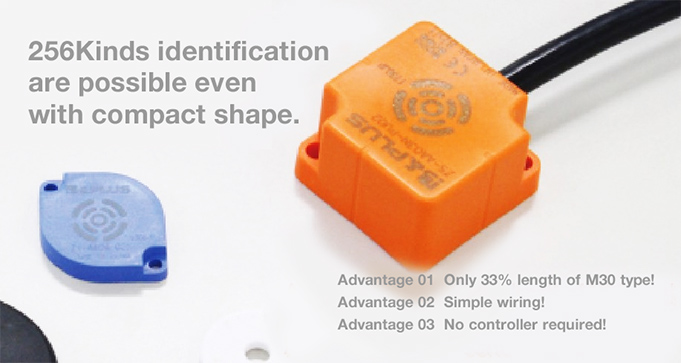 Simple easy RFID 8bit system has many advantages.
1.Automatically reading starts just by facing ID reader and ID tag
2.No programming required
3.Each product has low cost
Easy identification RFID 8 bit system is used in many applications such as die management, shelf management, position check of AGV and so on.
A compact new 8 bit system will be released this autumn.
Compact size、 easy to install even in narrow space!
Compared to cylinder shape of length 75.5 mm, a new 8-bit system is D25mm x W45mm x H45mm .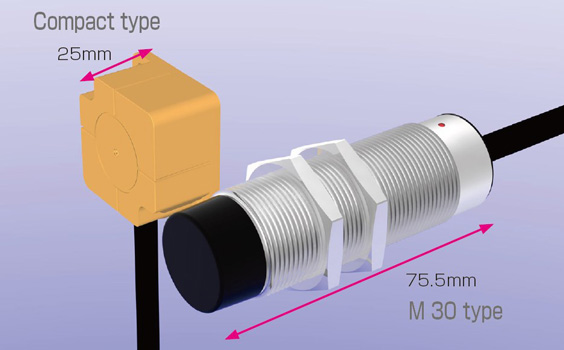 Automatic 8bit (256 identification) parallel output!!
Like as conventional M30 8-bit system, just by facing ID tag and the ID reader, 8bit parallel output starats.
No programming required, and it can be used just wiring it.