Feed bar changeover and workpiece confirmation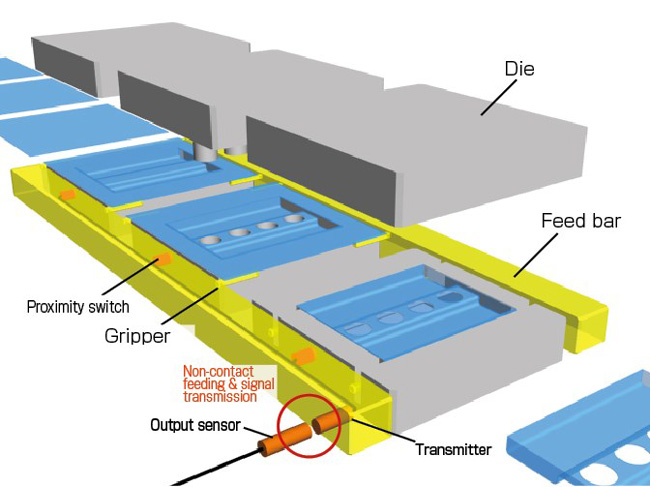 Conventional problems
Cable disconnection due to bending of cable.
Time loss caused by attaching or detaching of connector when exchanging die.
Improvements
Feed bar changeover has become more efficient.
Disconnection trouble has been resolved.
No problems in an environment with water or the oil.
Innovation
In the press line using the feed bar, depending on the work, the type and arrangement of the grippers are different.
Therefore, when exchanging the mold, the feed bar is also exchanged By using the remote system the changeover tact time can be shortened.


Diagram

PDF Download