The wireless globe in Maker Faire Tokyo 2018!
B & PLUS works hard with everything anytime anywhere!
Looking for the possibility of infinity ∞, we will continue to challenge!
B & PLUS joined Maker Faire in Tokyo.
Maker Faire is a worldwide show where gathers makers who produce something that everyone will be surprised with, convenient things not ever found, unique things with new ideas and technology. While exhibiting at B to B corporate exhibition, we joined in a new type show to introduce our wireless power supply technology to many peaple.
Quite a personality came to the B & Plus booth.


B&PLUS welcomed with unique personality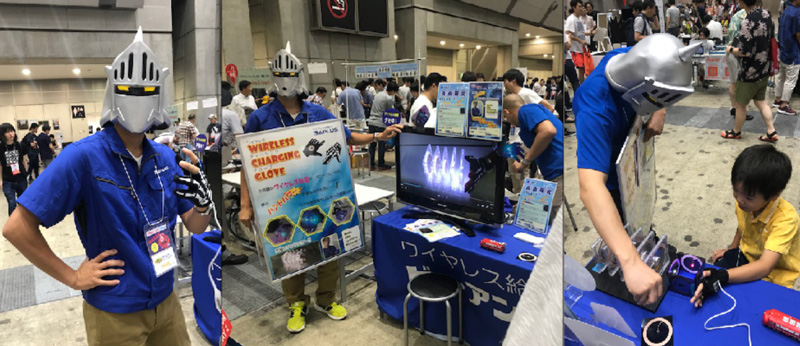 People stopped in the movie of suspicious hand power projected on the monitor, and
they experienced wireless power supply closely.
Get the hand power by Wireless power supply !