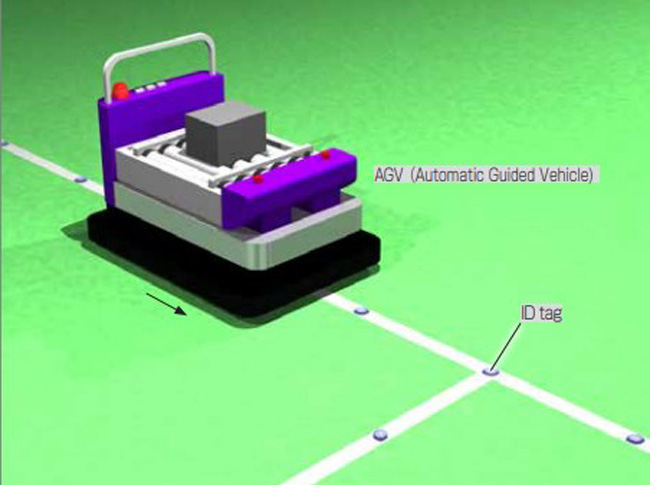 Advantages
Can travel on complicated routes
Read the written data to the ID tag and AGV traveles according to written data.
It is also possible to travel on a complicated route depending on the program.
Easy to change travelling path
Data of ID tag can easily be rewritten depending on the applications.
Protection class
Due to high waterproof/ dust proof structure, it can be used in places where water is applied or where there is dust.


Diagram

PDF Download
Travel addresses for automated guided vehicles(PDF)
Product information
Easy RFID/ 8bit system
http://www.b-plus-kk.com/usa/products/rfid/