Inductive coupler of bidirectional transmission type ~ 4 input and 4 ouput signals with 24V1A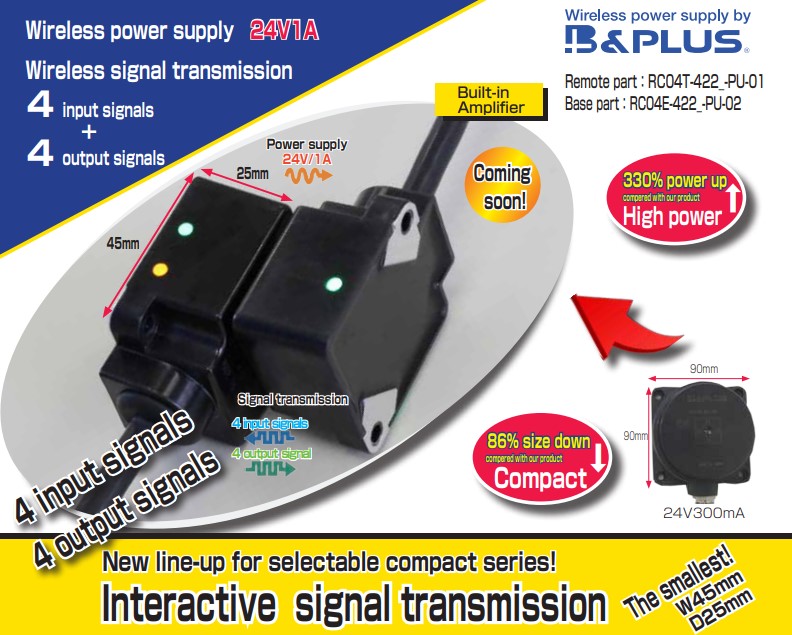 A remote system capable of wireless power supply to various sensors + wireless signal transmission is further enhanced!
A bidirectional signal transmission type with 4 input signals + 4 output signals is added to the compact type (45x45x25mm) for high power 24V 1A remote system.
Bidirectional wireless signal transmission
Wireless signal transmission of Max. 4 input signals of various sensors such as detection sensor and max. 4 output signals to drive system unit like as motor or solenoid valve.
In addition, 24V1A can be wirelessly supplied.
Its small size makes it ideal for small installation spaces.
【Advantages】
● The size is about 1/7 smaller than the conventional one! (Volume ratio)
Its compact size makes it ideal for mounting in tight spaces.
● The power is 24V1A, about 3.3 times that of the conventional model!
● As the protection class is IP 67, it can be used under water splashing circumstance.
Safe and secure protection function
B&PLUS compact remote system is equipped with various excellent protection functions to prevent breakdowns.
So it could be used safety.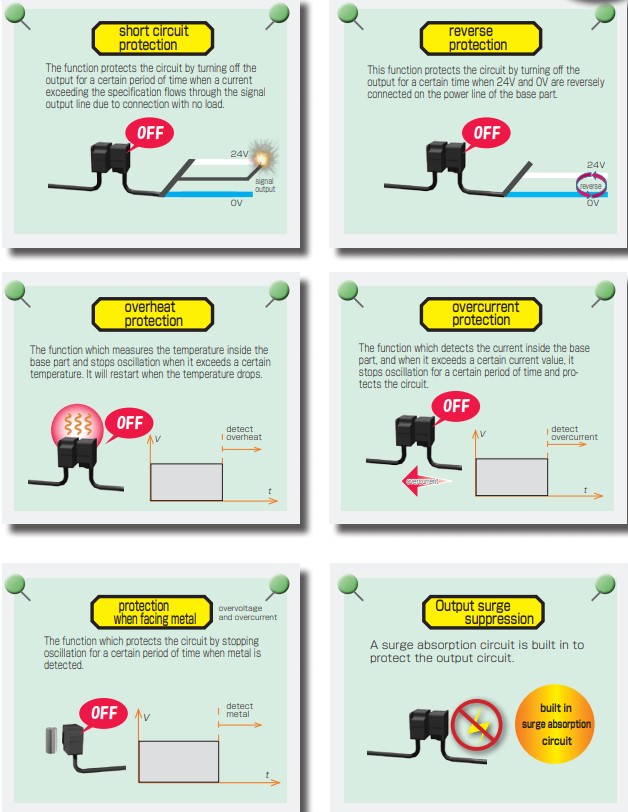 Further more detailed specification can be seen from here.
For further details, please feel free to contact us. → inquiries